Tuesday, September 9, 2014
Back to the Basics
For anyone who knows me, I am a list maker. I create lists for just about anything, and I mainly do it to sort out any confusion in my head. Seeing it all written down, makes it more manageable, and there are few things that beat the satisfaction I get when I cross things off lists, especially to buy lists!
The other day, I was thinking about what basics you would need in your wardrobe and started to write a list as you do. Then I sorted it out and added more things to it, and saw that it was, at least in my eyes, perfect.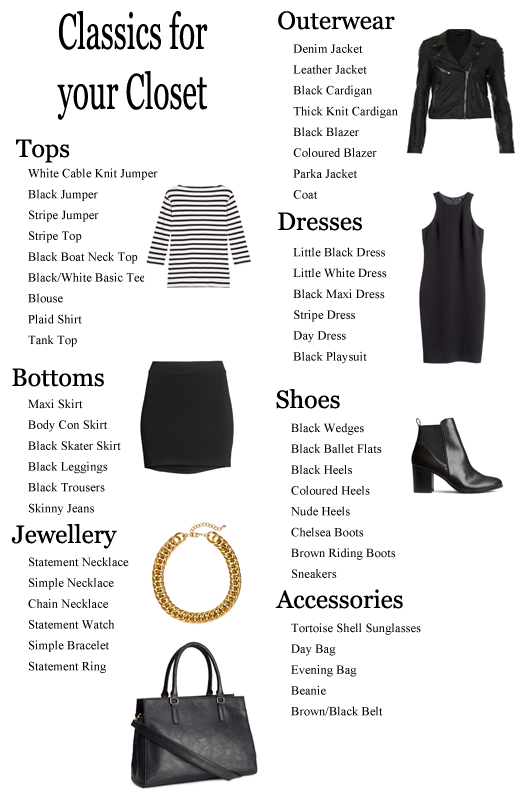 And that, is what I think should be in your basics wardrobe! If you think that this list is for you, feel free to print it out and use it as a reference. What do you think should be in a basics wardrobe?